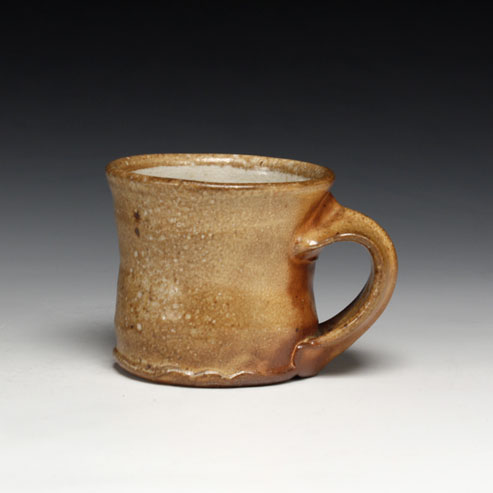 I have been sick lately and have fallen behind on my blog. As I have mentioned earlier I have just moved. Unfortunately I still have many unpacked boxes crammed in my closet. Hidden in one of those boxes is the Linda Christensen mug. I purchased when she visited Sheridan to do a two day work
shop in my second year as a student there. I have been thinking about coffee mugs lately. I would like to design a mug in response to Garth Clark's death of craft lecture. I have been wanting to write a post since I started blogging. I want to respond with a bit of humour and humility. Anyway speaking of humility here is some more work by Linda. She and her work are perfect examples of grace and humility. Two words that I think when looking at her work and drinking from her mug.
Linda discussed making coffee mugs with us and how many potters spend their time making tea bowls. Though she admired the work of those potters she felt it was more appropriate for her to make coffee mugs. Many North Americans do not appreciate or understand the tea bowl and the tea ceremony. And why would many? It is an obscure cultural practice for many but the morning coffee is a "ritual" most North Americans participate in. I will discuss this in detail tomorrow.
She has some work at the
Red Lodge Clay Center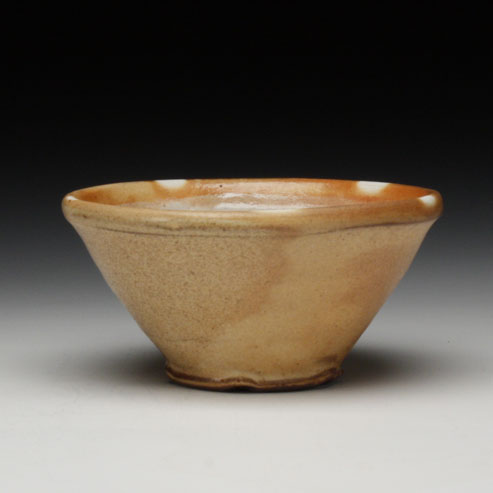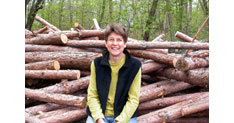 Here is her Artist statement from the website.
Linda Christianson
Lindstrom, Minnesota
Artist's Statement
A pot that captures my attention over time is not unlike a favorite book, revealing new layers of meaning each reading. The physical use of that pot is an added bonus. To hear the dull clunk of a spoon on a cracked but still serviceable favorite bowl is a delicate pleasure beyond words.
The exterior of an unglazed baking dish develops a rich warm patina through years of being hauled in and out of ovens. Perhaps these are some of the best attributes of contemporary pots that can only be revealed through daily use.
Diagnosis by the Weakerthans